Servier Laboratories
Customer case
---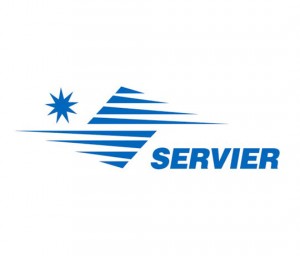 First French independent pharmaceutical Group, Servier Laboratories are spread globally within 140 countries. It employs 20,000+ people worldwide.
International centric, Servier Laboratories has chosen to deploy at the headquarters and within their largest subsidiaries a major ERP solution.
But, in order to harmonize the Business Solutions of their human sized subsidiaries, and then allow the Group to have a better control on its International activities, Servier Laboratories wanted to rationalize their investments in terms of Global ERP.
They have then selected a pragmatic and scalable solution, the version NAV 2009 RTC of Microsoft Dynamics NAV, the international ERP solution (formerly known as Navision). The version currently used is NAV 2016.
The project approach
---
After being selected as the NAV preferred partner by both, the Servier Laboratories Project Team and Decision Makers, Dynamics International expert resources have conducted the specific functional analysis needed for this kind of subsidiaries, in order to build the Core Model.
The Core Model has then been built in respect of the budget, the scope and the timing initially defined. This Core Model has then been deployed within the "most complete" target subsidiary, in Asia, through a subsidiary using widely the Core Model features.
The Core Model including the master data, the Group setup and the Group Reporting, has then been validated centrally, then deployed locally (GloCal Deployment).
These 2 phases (development of the Core Model and deployment of the pilot site) have allowed the Servier Laboratories, with our assistance, to create an internal project team able to industrially deploy the remaining target subsidiaries.
This international Core Model has then been used to deploy other local subsidiaries in other countries, by keeping a Group setup allowing a real time monitoring on the deployed subsidiaries businesses.
Implemented countries
---
25+ countries implemented, out of a full scope of 40 countries
–
Summary of the customer case :
25+ countries implemented out of a total of 40

2 Tier-ERP strategy
Group Core Model based strategy

Project involving local NAV partners
TEMOIGNAGES CLIENTS
Nos clients sont meilleurs ambassadeurs :