Dynamics International
The sole french NAV partner dedicated to international ERP deployment projects
A NAV partner expert of international ERP projects
Dynamics International (also known as Business Solutions For You, BS4U) is a Microsoft Dynamics ERP partner 100% dedicated to  the implementation, the training and the support of international ERP projects or Multi-Countries NAV (also known as Navision) projects.

Dynamics International implements also NAV add-ons or partners solutions, as the reporting solution Jet Reports (now embedded within NAV), Microsoft's Business Intelligence (BI) solutions, Power BI and SQL Server Analysis and Reporting Services (SSARS), and the Microsoft's collarative platform, Microsoft Sharepoint.
Officially certified as a Gold Partner ERP, Dynamics International, is composed of resources being certified at the highest level of individual Microsoft certifications, which represents a proof of quality, efficiency and implementation methodology shared with local NAV partners.
We focus on the assistance of mid-sized and large companies, in order to improve their efficiency through the right use of the right technology.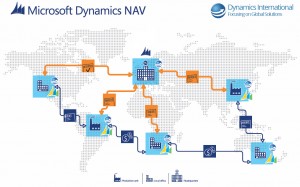 Our solutions are are built in order to help companies to grow internationnally by harmonizing their Group business solution all around the world. This can be done when simplifying their central and local processes, boosting widely their efficiency, improving the Group reporting reliability, or shortening their local subsidiaries implementation time (by being compliant with local legal and fiscal rules from the early phases).
The Microsoft Dynamics ERP solution, NAV, is a pragmatic international ERP able to provide answers to stakes related to international projects, as it is :
– adapted to customers needs
– as scalabble as customers' needs
– steady and reliable
– proposed with 60+ available countries localisations (not only covering language, but also compliant with the local legal and fiscal rules, for 60+ countries)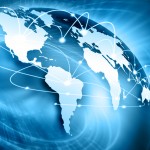 Moreover, its technical architecture, in object mode, allows us to implement "easy to maintain and to upgrade" solutions, as it can be based on a Group Core Model able to be versionned based on applied Geographical, Technical or Functionnal improvements.
As a NAV partner dedicated to multi-country or international ERP implementation projects, we have a proven experience and expertise in this field of activity, and can optimise this kind of ERP projects. Therefore, feel free to contact us regarding your Group global ERP project, we will be pleased to bring you some relevant advices : It will help you saving time and money !

60+ available localizations

130.000+ companies using NAV worlwide

4.000+ NAV partners worldwide
An extended and scalable functional scope

A powerful technological platform

An ERP for SMBs and large account subsidiaries, easy to use and implement
TEMOIGNAGES CLIENTS
Nos clients sont meilleurs ambassadeurs :