Our history

Dynamics International was born in 2010 from the willingness of its founder to dedicate totally its NAV Teams to Global ERP Implementation projects. By focusing exclusively on these projects, Dynamics International became a real specialist of this kind of projects, within the Mid-Market ERP Partners ecosystem.
Since 2010, the company has grown constantly by deploying worldwide Group ERP solutions of various sectors customers (Services, Pharma, Food industry, Manufacturing…). With 90+ countries covered, Dynamics International proposes a unique expertise and know-how.
Based on 2 offices, Paris and Mâcon, the company covers the full French territory, with the ability to extend it towards Switzerland and Belgium.
Aligned with its values, Dynamics International is able to run an ERP project on almost every countries worldwide, covering then, the 5 continents.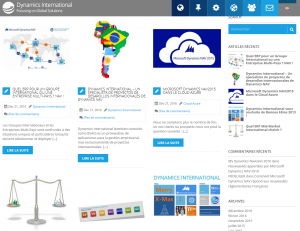 The story of Dynamics International is also linked with the story of the global Mid-Market ERP solution NAV (also known as Navision) which both technical and international abilities are improving for each new version. In order to be informed of the improvements of the NAV solution, we recommend you to read, or subscribe to our Dynamics International Blog.
As our company is made of your projects typical inputs and we like it, feel free to contact us in order to discuss about your project !
Société créée en 2010

Spécialisation sur projets NAV internationaux
2 sites : Paris (Siège) et Mâcon (Centre Technique)

Plus de 85 pays couverts sur les 5 continents
TEMOIGNAGES CLIENTS
Nos clients sont meilleurs ambassadeurs :