Our international projects types
ERP projects handled by Dynamics International are all multi-countries or international. This specificity is matching with our team, our resources, our deployment methodology, our network of partners, our fields of expertise…
A dedicated organization
A dedicated organization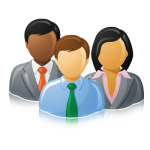 –
Dynamics International has defined a project organization composed of functional and technical experts which actions are coordinated by International Project Managers (IPMs). This organization provides deployed and coming projects with an organized team which missions are clearly defined.
Dynamics International's project resources work in close relationship with our customers' internal project resources. This collaboration allows a good communication, key success factor of ERP projects, particularly on international ones.
–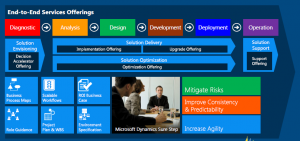 Each step of the Microsoft Surestep project methodology is then managed by the involved resource and related deliverables are provided to planned contacts. This project methodology, adapted to international ERP projects, defines an efficient framework to pur project organization and ensures a seamless service towards local NAV partners, within countries where we act for our customers.
Our project types
Our project types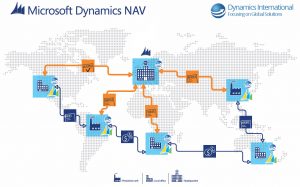 Dynamics International provides services to various types of customers, for various types of international ERP projects.
Projects managed by Dynamics International mainly refers to :
– French Groups (or Belgium, or Swiss) willing to deploy NAV within their whole Group (HeadQuarters and local subsidiaries)
– French Groups (or Belgium, or Swiss) willing to deploy NAV within their local "Human Sized" subsidiaries and interface it with the major ERP solution used at HeadQuarters level
– Groups with HeadQuarters are based outside of France (or Belgium, or Switzerland) and willing implement their Group Business Solution, based on NAV, in France, Belgium or Switzerland.
In each of these cases, companies size or field of activity are nemerous, but do not have any impact on the way the international dimensions has to be handled to ensure the project success.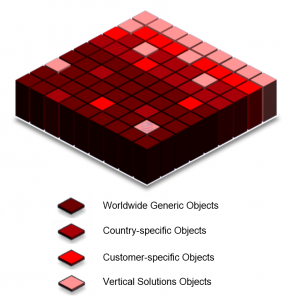 International ERP projects of these customers have all a common functional base : Finance. This functional feature can then be added by other ERP features, regarding the Group and its subsidiaries' needs (Distribution, Project Management, Services, Manufacturing, CRM, Logistics, Supply Chain, Human Resources…).
Projects are deployed through different approaches matching with customers' strategical specificities.
Projects can be based on a Group setup, or on a Group Core Model to be deployed worldwide, for which NAV is specifically designed, due to its objects oriented architecture, and its objects natures "layered" structure. NAV is then internationally able to be adapted by local partners to the specific needs of local subsidiaries of international Groups or Multi-National companies having selected NAV as their Group business solution.
–
–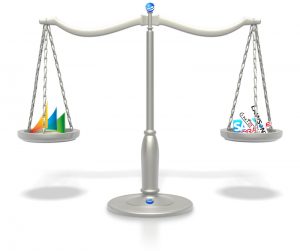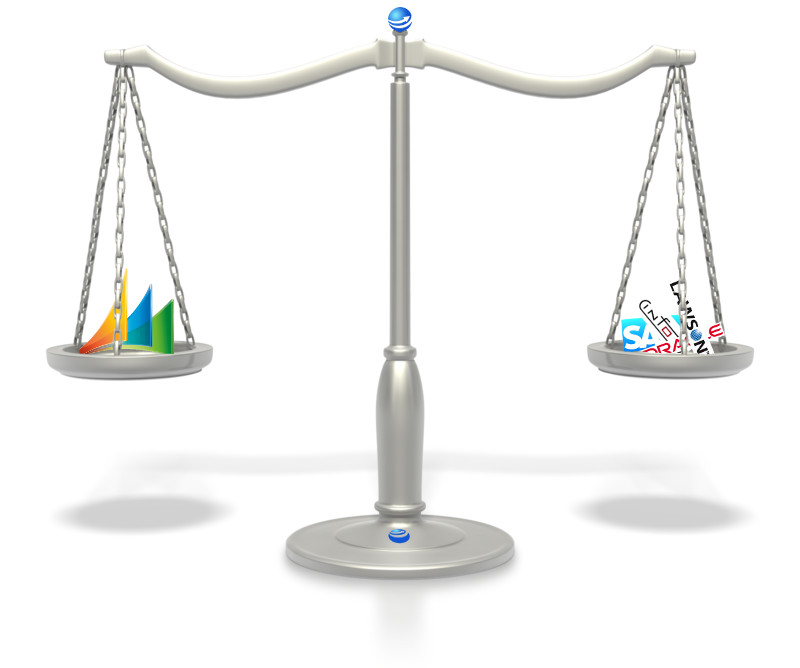 As a Mid-Market ERP solution (for SMB), NAV provides a deployment approach allowing Large International Groups (or Belgium, or Swiss) to use a major ERP solution at HeadQuarters level, and to implement NAV within the local subsidiaries. This project implementation strategy is known as 2-Tiers ERP Strategy, Tier-2 ERP strategy, or Hub & Spoke strategy. In this case, the Group is able to access to data coming from local subsidiaries, and consolidated at HeadQuarters level in real time, if needed.
–
–
–
–
–
–
–
For more information about these different approaches, feel free to contact us directly.
Covered countries
Covered countries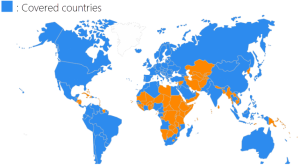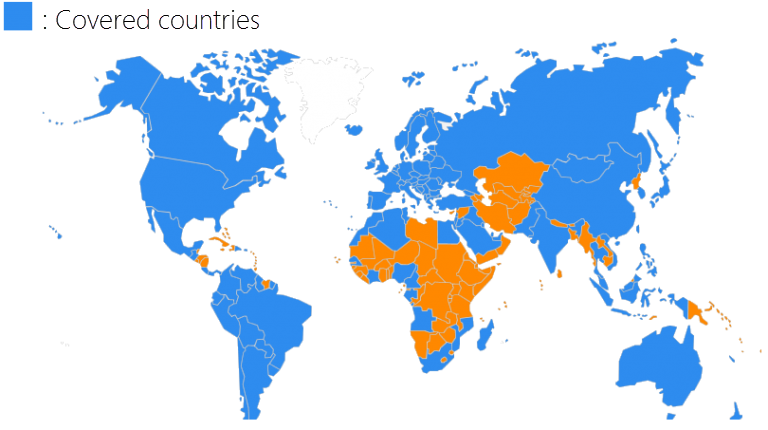 During the last years, our customers' ERP deployement projects brought us around the 4 world corners, covering 85+ countries worldwide.
These countries are on the 5 continents and put us in a confident position, regarding future implementations within any country of the world, including the most "exotic" ones…
Here is a non exhaustive list : Canada, United States, Mexico, Guatemala, Costa Rica, Panama, Barbados, Bolovia, Colombia, Venezuela, Peru, Argentina, Brasil, Chili, Marocco, Algeria, Tunisia, Angola, Mozambique, Cabo Verde, Senegal, Cameroun, South Africa, Saoudi Arabia, Dubai, Bahrein, France, Spain, Portugal, Italy, Switzerland, Germany, Austria, UK, Netherlands, Belgium, Denmark, Sweden, Norway, Poland, Lithuania, Latvia, Estonia, Czech Republic, Hungary, Slovaquia, Slovenia, Croatia, Romania, Bulgaria, Serbia, Greece, Ukraine, Russia, Turkey, China, Malaysia, Singapour, Indonesia, Vietnam, Philippines, Thaïland, Taïwan, India, Japan, South Corea, Australia…
Therefore, feel free to involve us on your Group ERP deployment project, we will help you optimizing the use and the implementation of your NAV solution !
Microsoft technological platform
Technological platform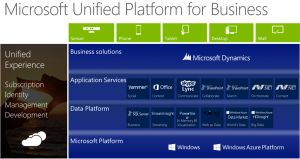 NAV can benefit from the whole set of available tools and solutions of Microsoft in order to optimize their interactions.
–
Then NAV and its Microsof SQL Server database can be hosted in the Microsoft Azure Cloud, and offer customers to analyze their data through the BI (Business Intelligence) solution, Microsoft SQL Server Analysis and Reporting Services (SSARS), Jet Reports or Microsoft Power BI.
–
The access to some NAV functions can also be simplified through the use of a Sharepoint portal, embedded within Office 365, the collaborative suite of Microsoft.
–
CRM functions can also be added to NAV through the CRM functions included within NAV, or through the deployment of the Microsoft Dynamics CRM solution.
–
Feel free to contact us in order to clarify the levels of interaction between these technologies.
Licensing
NAV licensing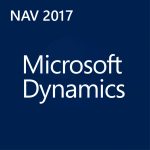 Microsof Dynamics NAV (formerly known as Navision) is a Mid-Market ERP available within 140+ countries worldwide. NAV certified Partners are allowed to sell this ERP solution all over the world.
In some countries, selling NAV licenses implies to know Microsoft specific ordering processes. If applied wrong, customers purchased licenses can simply not be useable.
NAV license physical installation and geographical allocation rules have to be known and understood, in order to correctly implement the subsidiaries NAV solutions of an international Group.
In addition to these licenses management issues, our customers can deal with Microsoft, a license Framework Agreement ruling Dynamics NAV volume based discounts. Management conditions of these specific contracts imply a specific expertise of Microsoft processes and worklflows.
–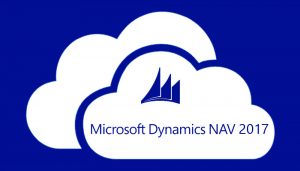 Finally, since the version NAV2013 of NAV, the Microsoft Mid-Market ERP can be proposed to customers in subscription mode, by some Microsoft SaaS certified Partners.
This license selling option, allows customers to be invoiced "per user and per month". Moreover, when linked with Microsoft AZure Cloud service, this license consumption mode allows customers to avoid having any investment (hardware of software).
–
–
Feel free to contact us for more information about this topic.
Localisations
NAV localizations
NAV is the Mid-Market ERP solution proposing the largest number of available countries localisations.
The NAV2017 version of NAV is currently available with 22 localisations managed by Microsoft, and with around 40 localisations managed by local NAV partners. These localisations are updated at each NAV new version release, as well at each local new regulatory announcement.
The objective of these localisations is, not only to allow NAV to be available in the local language and currency, but also to make NAV compliant with local legal and fiscal rules.
NAV, in its NAV2017 version, is available in a version localized by Microsoft within the countries below :
| | |
| --- | --- |
| – Australia | – Austria |
| – Belgium | – Canada |
| – Czech Republic | – Denmark |
| – Finland | – France |
| – Germany | – Iceland |
| – Ireland | – Italy |
| – Mexico | – New Zealand |
| – Norway | – Russia |
| – Spain | – Sweden |
| – Switzerland | – Netherlands |
| – UK | – US |
–
In addition to these countries, Microsoft Dynamics NAV also benefits from having access to around 40 countries localisations worlwide, created and maintained by local NAV partners.
The ability to manage this project dimension is a key element of our expertise, we will then be proud to explain you how we can optimize the deployment of your Group ERP solution.
–
–
Feel free to contact us about these localizations issues.
A dedicated organization

Different types of international projects

Complex projects = Expert resources

Advanced technologies = Continuing education
85+ covered countries / 60+ available localisations

Various NAV licensing modes possible

Known expertise in NAV international projects

Ability to manage complex interfaces with NAV
TEMOIGNAGES CLIENTS
Nos clients sont meilleurs ambassadeurs :