Microsoft Azure
The Cloud service of Microsoft ensuring a good flexibility and a high availability, anywhere in the world.

The Cloud by Microsoft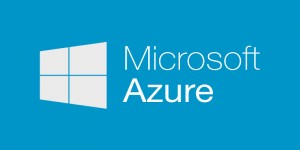 Microsoft Azure (also known as Windows Azure, untill 2014) is the Microsoft Cloud platform, allowing companies to outsource their IT resources within high availability remote datacenters.
This hosting solution is able to host every IT solution or application, anywhere in the world, at any time.
Microsoft Azure proposes a large scope of services able to be activated on its Cloud environment, as a platform (PaaS), a simple infrastructure (IaaS), or as for NAV, in subscription mode (SaaS).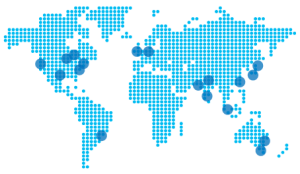 Microsoft Azure service can become the platform dedicated to a Mid-Market NAV international ERP project, or widely to host any business solution of its customers.
Microsoft datacenters hosting the Azure service are available through every time zone, worldwide : America, Europe, Asia and Australia.
In 2015, Microsoft became the first major Cloud actor to adopt the first international ISO norm (ISO /IEC 27018) relating to the respect of privacy. This conformity adds to the European Union one (G29), previously acquired, relating to Data protection.
–
–
–
For more information on this Cloud service, you can download the Microsoft Azure brochure (2,5 Mo).
99,9% high availability SLA

A simple and intuitive management interface

A real time management of machines (Azure VM)
Various VM management tools

Invoices based on usage, and hability to switch off VMs

A Cloud service with multiple awards and certifications
TEMOIGNAGES CLIENTS
Nos clients sont meilleurs ambassadeurs :