Supply Chain
–
NAV provides you with a wide range of tools to manage your customers requests, to take advantage of market opportunities and to improve your profitability, through an efficient relationship with your business partners.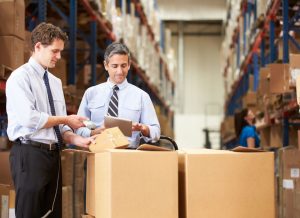 The NAV supply chain module allows you to control your distribution processes, to improve your stocks management for mono or multi datawarehouses, and manage orders and customers requests, based on sales pipeline.
Moreover, thanks to its setup abilities, NAV can help you to manage a large scope of additional fields of activity, based on your own needs. Then, you can add features whenever your company needs them, and take benefit out of them, based on your growth rythm.
And finally, thanks to its ability to be implemented worldwide, within several local countries subsidiaries, NAV (also known as Navision) allows you to manage your supply chain, based on the abilities, availabilities, and productiveness of your subsidiaries and partners. The whole supply chain becomes then global.
Microsoft Dynamics NAV supply chain features :
Items master data management

Sales and purchases prices management

Cash management improvement

Suppliers accounts management

Stocks management based on customers orders and needs

Datawarehouse management deeply embedded with company processes

Sales pipeline integration
Replenishment management

Distribution orders management

Purchases management

Planning management

Workflow management

Supply chain improvement

Sales management
TEMOIGNAGES CLIENTS
Nos clients sont meilleurs ambassadeurs :