CRM / Marketing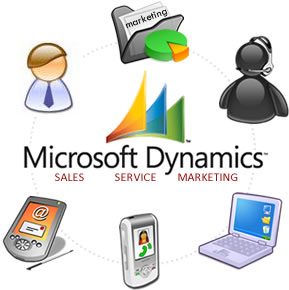 Within NAV, the customer relationship can be managed with its standard CRM functions included in NAV (contacts management, sales actions history, planned actions, pipeline management, marketing campaigns management…).
Sales resulting from this NAV embedded customer relationship,will impact the supply chain and will generate sales reports (Orders, delivery note, invoices, credit memos…).
Services to deliver will also be managed according to contract terms, will trigger actions needed to order the spare parts (under warranty or not) and will result in a service report form.
Finally, communication and marketing actions will be recorded at contact level and will be available for further analysis (e.g. marketing campaigns analysis). This feature will allow company to evaluate marketing campaigns efficiency and then improve the next ones.
–
–
Microsoft Dynamics NAV marketing and CRM features :
Customer relationship management

Services management

Outlook integration
Marketing campaigns management

Statistics and reports

Mobiles solutions
TEMOIGNAGES CLIENTS
Nos clients sont meilleurs ambassadeurs :