As we are currently probably exiting the recent economic turmoil we experienced, our companies try to extend their footprint by gaining new markets and revenues. Opening subsidiaries in foreign countries in low workforce costs or high potential countries  remains an interesting challenge able to sustain the company's growth over the coming years.
Gaining control on local subsidiaries
This globalisation can be seen through various opportunities (buy outs, new subsidiaries opennings, joint-ventures…) but the ability of headquarters to control and improve local subsidiaries efficiency always remains a success key factor.
It becomes then essential for these subsidiaries to implement a business solutions able to comply with local legal&fiscal rules and to consolidate Group's data at Headquarters level.
Several "major" ERP solutions (SAP, JDE, Oracle, Infor, IFS…) are compliant with this global strategic approach but imply a huge workload and budget, sometimes not matching with the subsidiaries sizes, and sometines also with the whole Group.
Microsoft Dynamics NAV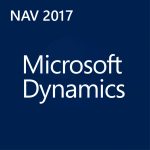 The Microsoft Mid-Market ERP, Dynamics NAV (also known as Navision) provides a pragmatic approach of multi-national or global implementations. The solution provides an extended functional scope, potentially with a pre-steup, per roles or per business. This approach, linked with the procurement of around 60 full localisations and considering the ability of NAV to be deployed through a Core Model strategy, allows multi-national or International Groups to serenely plan the deployment of a Group business solution for their local subsidiaries, and sometines also headquarters. This commons solution will be able to share the same setup, the same Reporting, and their business data between them (including intercompany flows).
A proven deployment methodology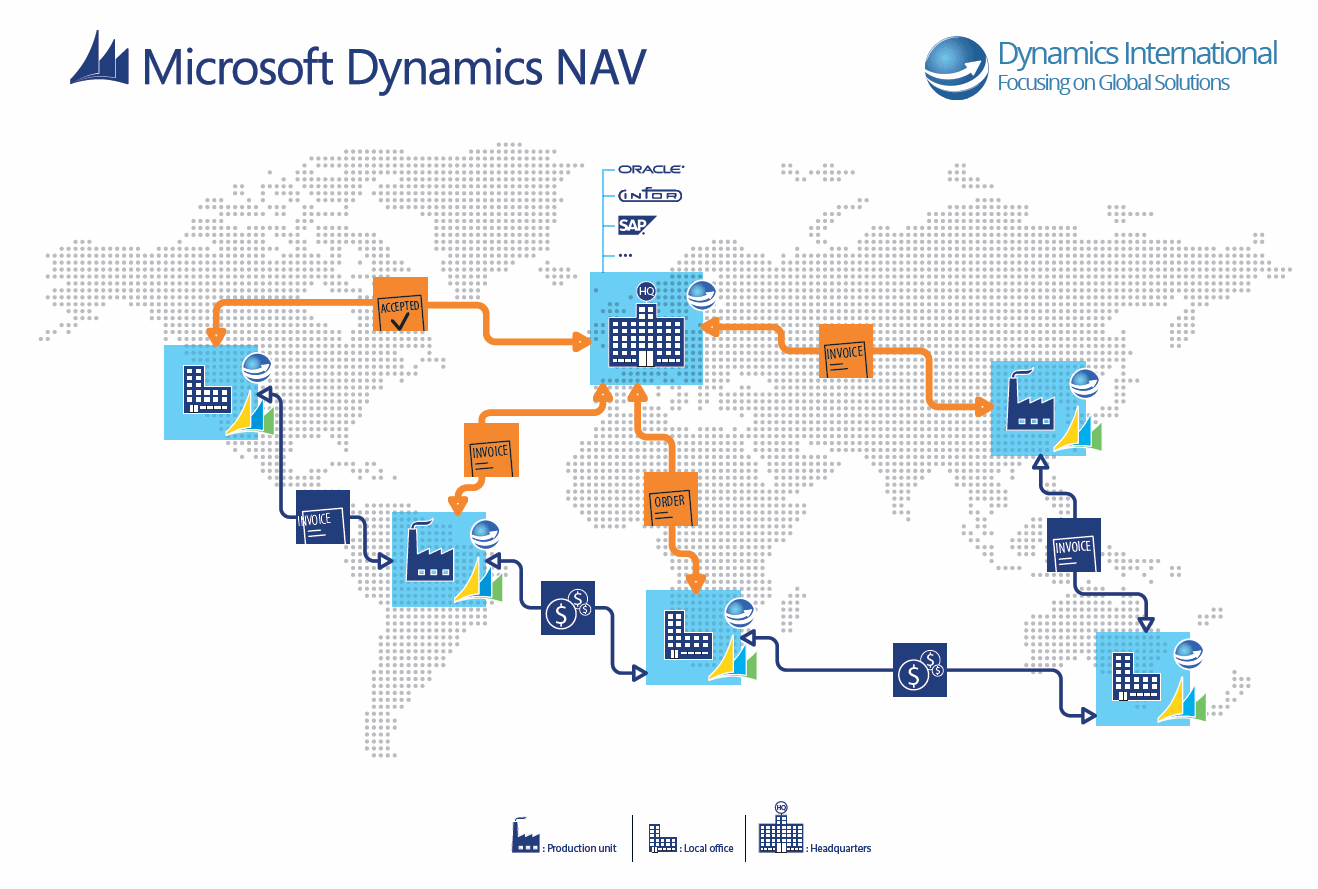 With this deployment approach, subsidiaries can access to a "local" solution 100% compliant with their local specificities that is also a Group solution avoiding re-typing data, improving Group Reporting, shortening accounting closures, improving the way subsidiaries work together…
Local deployments are then based on a proven methodology, shared by some local NAV partners, that are often the most experienced on international ERP projects. These relevant local  partners can then bring a local functional expertise, a local phone support service in local language, in local culture, and within the local time zone.
Dynamics NAV solution strength
Microsoft Dynamics NAV allows companies to :
– Offer a wide set of ERP features and functions
– Access to user friendly and powerful Reporting and BI tools, embedded within Dynamics NAV
– Include the Group setup and Reporting
– Be compliant with local legal and fiscal rules
– Manage local subsidiaries specific features (vs. Group setup)
– Access NAV remotely everywhere from any device (PC, Tablette, Smartphone)
– Be deployed qucikly
– Access to a local support in the local subsidiary language, culture and time zone
– Be maintained efficiently and at low cost (low TCO)…
–
–
More information on our Dynamics NAV article dedicated to international context.
–
–
–